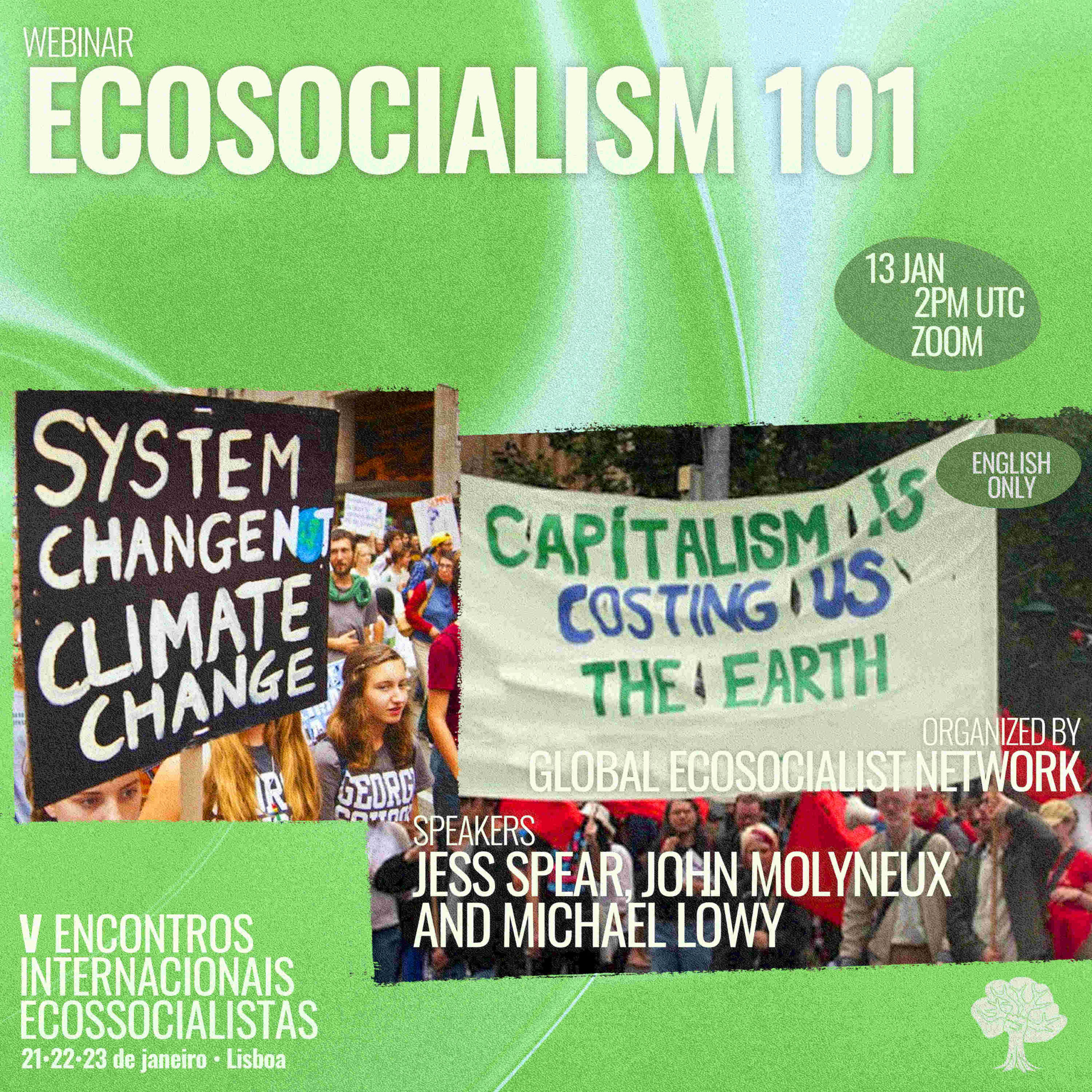 Organized by: Global Ecosocialist Network
Speakers: Jess Spear,John Molyneux, Michael Löwy
Zoom registration link: https://us02web.zoom.us/webinar/register/WN_YiQZDKl7QhSMClN50hKHxw
Language: English
Description:
This webinar will make the basic case for ecosocialism.
It will argue that capitalism, based on production for profit, is inherently incapable of stopping catastrophic climate change or resolving the wider environmental crisis.
Capitalism, driven to relentless economic growth and an ever widening metabolic rift between humans and nature has become the enemy of life on earth.
It must be replaced by a new sustainable ecosocialist society committed not only to the abolition of private property in the means of production and the abolition of exploitation but to the establishment of a fundamentally new society based on a harmonious, cooperative relationship with the natural world.
The webinar will also explain the role the Global Ecosocialist Network plays in the movement for system change through the international exchange , discussion and dissemination of ecosocialist ideas.
13th of January, 2PM UTC